Welcome
Dr Tony Morrow is a specialist Endocrinologist. Endocrinology is the field of medicine involving the body's chemical messengers or hormones and its biochemical control mechanisms, or metabolism. Endocrinologists care for patients with complex hormonal disorders and metabolic conditions.
Hormones are chemical messengers which coordinate many vital functions in the body including growth, general vitality, metabolism and reproduction.
Dr Tony Morrow can treat many conditions including diabetes and obesity, osteoporosis, thyroid disorders, pituitary disorders, reproduction and fertility, and other disorders of hormonal imbalance.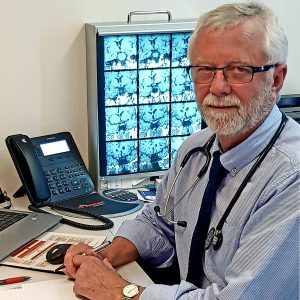 Referrals
Consultations with Dr Tony Morrow require a referral from your General Practitioner.
Appointments
Please phone us for an appointment:
NSW: (02) 9979 9166
QLD: 1300 721 309